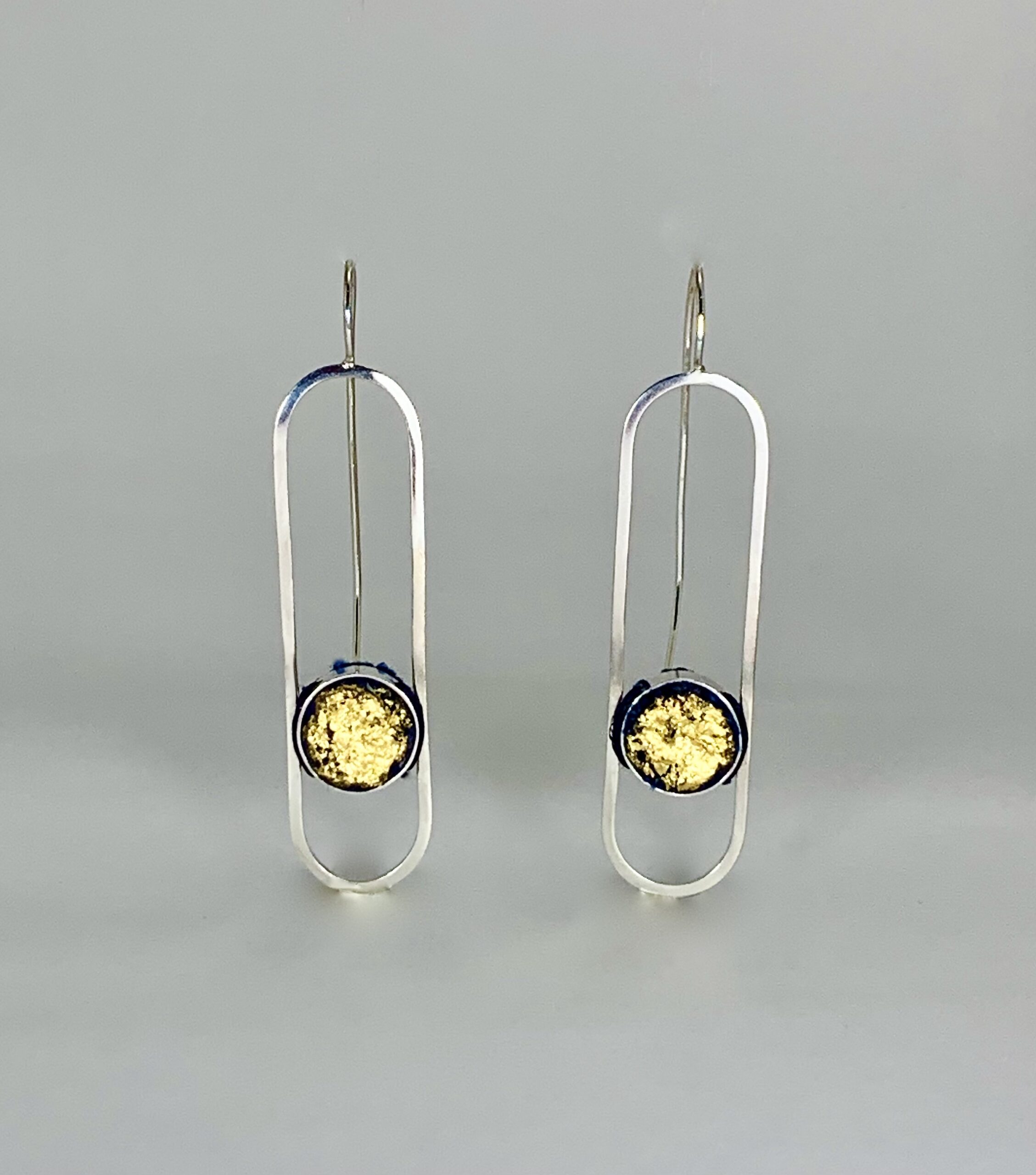 Rivet Earrings
Description
Gilded denim dots in a dangly silver oval.
Materials
Repurposed denim, recycled 925 silver, 925 silver tube, saddle thread.
Year
2022
Dimensions
70 x 16 x 23mm
Availability
To buy or enquire about a commission please contact me
These earrings are made for pierced ears, but can be made into clip-on earrings on request.