About Alise Kennedy Jewellery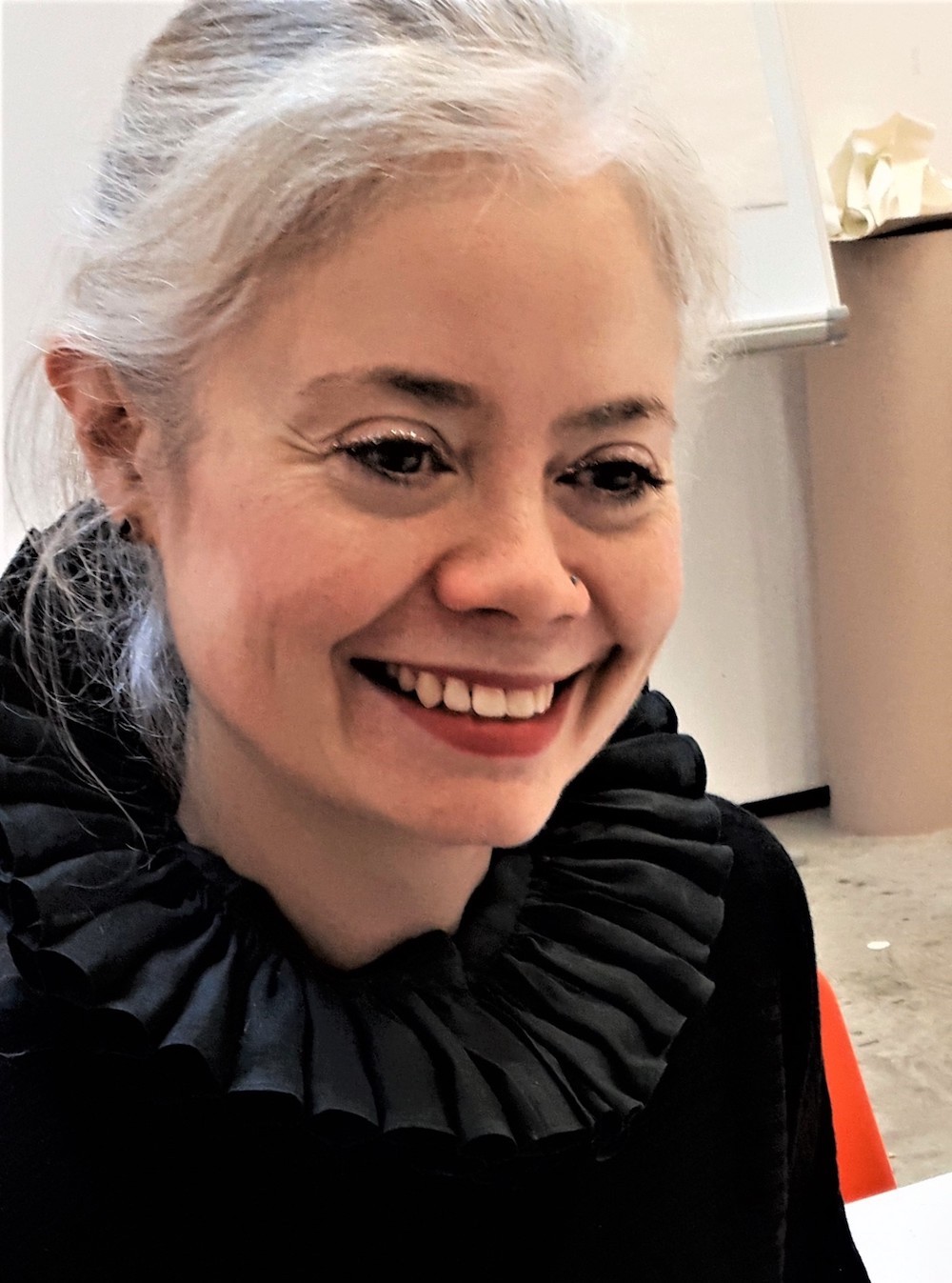 I am a jewellery designer working with repurposed textiles and precious metal.
I have spent most of my career in the world of theatre costume in London, and studied jewellery manufacture in Hatton Garden and jewellery design at Central St. Martins, gaining an M.A. in 2020.
Working with stunning costumes at the Royal Ballet, the RSC and Shakespeare's Globe Theatre, I feel a real affinity with textiles and the stories they tell. With their intense colours and familiar textures, the ability to take on three-dimensional forms, and the way they can retain visible traces of contact with the wearer, textiles are expressive and dramatic. I frame and accent these fabrics with gold leaf and sterling silver.
I am fascinated by using repurposed textiles in my jewellery, not only because reusing materials is a sustainable practice, but also because they hold stories of their own.
So well-known and loved as the fabric of jeans and denim jackets, denim is a particularly eloquent fabric. I work with denim partly because of its iconic indigo colour and its distinctive place in popular culture, but also because using denim from discarded jeans, with its faded patches and worn areas, adds a layer of narrative to the story behind the jewellery, the fabric having already had a life as clothing.
I combine materials and processes used in costume construction, millinery and traditional jewellery-making. This lets me use a fusion of techniques to create my jewellery, which I make by hand in my workshop in Surrey. Sustainability is a key concern in my work, and I use recycled metal, repurposed materials and recycle packaging as much as possible. I am always looking for more planet-friendly materials and ways to reduce waste. My jewellery reframes denim, transforming it into tactile jewellery that has an emotional connection for the wearer evoking memories and textures and inspiring surprising interpretations.
News

letter

*Required checkbox not checked